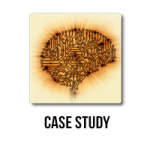 Several years ago a potential customer contacted Paragon regarding a large wire harness that was responsible for $15K to $20K per month due to the component's failure rate and volume of service calls. Paragon reviewed the assembly and determined the issue was not the supplier of the harness it was the design of the unit.
The harness was made from a 40 conductor, 28 Awg ribbon cable. Most of the contacts and terminals were designed for 22 Awg wire.
As a result, most of the terminations were breaking and/or falling off once the systems were out in the field for a short time.
The customer was reluctant to accept that it was harness and not the supplier.
They asked Paragon to produce the harnesses as they were specified. Instead, Paragon offered to redesign the harness for the customer and explained that he was confident that he could immediately eliminate all of their harness related service calls with a new design. This new design cost an additional $10.00 to $15.00 per harness.
The customer declined Pats offer explaining that they felt the cost increase was too high and they didn't believe that the harness was really the problem.
A year later the customers production and service problems had doubled. Their customers were getting upset and service people could not keep up with all the calls.
This customer contacted Paragon again. They were ready to try anything to reduce their spiraling costs. A week later Paragon founder, Pat Floyd brought them a newly redesigned harness.
After testing, this customer placed a significant order for harnesses. They have had zero harness related failures upon implementing Paragon's design.
Ten years later, this customer has had several new designs and new products. Pat still helps with the harness design and the customer still enjoys significant savings in service calls.